I suppose a lot of people don't. It's a middlebrow conceit to say "I like everything!" in a chipper voice, which to real music aficionados means that music isn't very important to that person. Nobody who loves music likes everything. Their likes are strong, and their dislikes are strong too—they have what we call opinions. The only way everything can be equivalent is if one doesn't have much discrimination, which is another way to say taste.
I have a friend who has devoted a lot of his life to his love of music, and he once had to quit a job because the background music they piped in over the intercoms annoyed him so much. He'd mention it to his co-workers, and they'd say, "what music?" They weren't even hearing it. My friend couldn't not hear it.
Hank Jones in 1985. Photo by Brian McMillen, CC BY-SA 4.0.
There are two ways we come to things that are central to us in life—by birth (meaning, through the culture in which we are raised, which doesn't always apply just to the values of our immediate families), or by volition or conscious acquisition. I can never remember who it was—some French intellectual, I think—who said that when he discovered Buddhism for the first time, he realized he had been a Buddhist all his life. It became his religion by volition.
I was born in 1957, was a child through the '60s, and grew up on what's now called "classic rock." The first record album I owned was Something New by the Beatles (which included "Komm, Gib Mir Deine Hand," which was "I Want to Hold Your Hand" sung in German—in both mono and stereo, no less). In my 20s I taught myself to like classical music, which had figured very little in my upbringing, although my mother professed to like Chopin and had a lot of Chopin records, which I never knew her to listen to. My father bought a Philco console for the kitchen / breakfast room. He liked trumpet music—Al Hirt, a popular trumpet virtuoso, was a particular favorite. He also liked what's sometimes called "schmaltz"—one name I remember was a band called the Percy Faith Strings, which I did not like at all.
Radio radio
My life changed when I discovered FM radio. My father had a beautiful radio, a Zenith Trans-Oceanic 3000-1, which he let me listen to but not commandeer; it was self-casing and had an antenna in the handle, a really beautiful thing. I had a little Japanese portable transistor radio that was a little larger than a pack of cigarettes, a dull orange in color. No memory of the make or model. I used to fall asleep every night lying on my side with with it balanced on my ear, listening to rock and pop at low volumes on the local FM stations.
But I came to realize late in life that although many of my musical touchstones are rock and pop, and rock and pop accompanied me through much of my walk through life, I don't actually really like it all that much. Yes, there are many things I love. But I would pick and choose among bands and musicians and then pick and choose among their work, and I finally realized I was never really engaging completely except in fastidiously choosy ways (for instance, I loved Neil Young's music but certainly not all of Neil Young's music). I usually felt a little apart from it. I have some friends now who are really into rock, and they're much more wholehearted about it than I ever managed to be.
My brother Scott, in the 1980s, introduced me to my real love—jazz. Specifically, American jazz centered on the years around my birth—call it 1955 to 1959 give or take. Although I'll listen to any jazz from the earliest beginnings to the present day, and have great favorites scattered throughout the canon, there is something very special about late 1950s hard bop that just hits me where I live. It's a halcyon period, an historical high point in my opinion that's the equal of the high baroque or the classical period of Haydn, Mozart, Beethoven and Schubert. The great albums released in '55 to '59 (and many of the albums released in years before and after) includes a cornucopia of masterpieces, and the standard in general is very high. 
If I had to exclude any of it, I'd be very unhappy. But as for favorite musicians—among all musicians, not just jazz musicians—I have two. Hank Jones is one and Coleman Hawkins is the other. Both lived long lives and were remarkable in their sustained artistry.
Hank, a pianist of surpassing mastery and impeccable taste, was active from the late 1940s (he was Ella Fitzgerald's accompanist beginning in 1948) until his death in 2010. You could base a whole record collection around his solo albums (more than 60!) and the albums on which he played, which are innumerable. His Great Jazz Trio records with Ron Carter and Tony Williams are especially treasurable, although my favorite is Bluesette. (My only problem with Bluesette is that I have to dole it out to myself, listening no more than once a year, if that, because I want to keep it fresh.) Much of his original material and master tapes were destroyed in the catastrophic 2008 Universal fire. But we have a great deal of it on existing recordings.
Coleman Hawkins, who was known as "Hawk" or "Bean," played mainly tenor saxophone. He was active starting in 1921 and was enjoying a spectacular autumnal flourishing late in his career in the late 1950s, recording Coleman Hawkins Encounters Ben Webster and The Hawk Flies High (with Hank Jones on piano) in 1957. He had a great interest late in life in new styles and younger musicians, and adapted to the changing times when many older swing-era musicians couldn't or didn't want to. A prime example is that he played on Thelonious Monk's great masterpiece Monk's Music with Wilbur Ware, Art Blakey, Gigi Gryce, and John Coltrane, a high point not just of of Monk's catalog, not just of jazz, but of the music of the Western world. Hawk's solos on the record (coincidentally, Riverside's first stereo jazz album) are sublime.
As for Hank, here's a nice little introduction to hm, recorded late in his life, with some rare interviews:
It's curious that neither of my favorite musicians are singers. That must be relatively uncommon. How about you—do you have a particular favorite musician or singer?
Mike
Original contents copyright 2020 by Michael C. Johnston and/or the bylined author. All Rights Reserved. Links in this post may be to our affiliates; sales through affiliate links may benefit this site.
Please help support The Online Photographer through Patreon
(To see all the comments, click on the "Comments" link below.)
Featured Comments from:
Soeren Engelbrecht: I have been a music fan for longer than I have been doing photography. So when the opportunity came around to shoot an album cover, I was over the moon. Here's the result: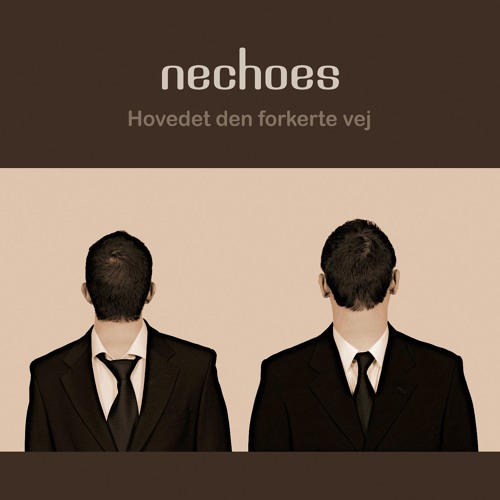 "For non-Danish readers: The lyrics of the title track has elements of two nursery rhymes, one of which has the line '...his head facing the wrong way round.'
"To answer your original question: My favourite musician is a Scottish singer called Fish (http://fishmusic.scot) who split with his band Marillion (http://www.marillion.com) in 1989. Since both are still very prolific, I now have two favourite acts.  :-) "
Henry Rinne (partial comment): "I rarely think in terms of 'favorite' player. These artists have all made great statements in their music, and I feel that I can listen and accept them without worrying about whether I like them or not, much less trying to decide which one is my favorite. I would always tell my students to leave the 'like' question at the door. Don't even ask it. Open your ears and try to understand what the artist is trying to say. I would approach visual arts the same way. I can learn from so many photographers and painters. The ones that speak to me the most (or the clearest), I will try to internalize and allow their work to influence my own. Great post and as always much appreciated."
mike plews: "Tried to pick a favorite and I just can't. Doc Watson or Jim Hall, just can't do it. But I can drop in a link to seven of the nicest minutes ever seen on network TV:"
Mike replies: That's wonderful. Oscar was a TOP reader, did you know? He was quite a photography enthusiast. Michael interviewed him on L-L.
Dave Millier (partial comment): "What is it about certain genres of music that leave some people rolling orgasmically on the floor in thrall while utterly turning others off? It is idly dismissed as 'taste,' but what does that really mean? Is it what you heard when you were young? (I dismiss that line in my case.) Is it what you've grown used to? (I find that dubious, I grew up listening to a type of music that was all I heard and it left me fairly cold and uninterested in music but the first seconds of hearing early Blondie tracks instantly changed everything about music for me.) Some people get snobbish about it and claim it's to do with musical virtuosity and complexity but that is nonsense for me: I could never stand Led Zep or Deep Purple and they were far more accomplished than the music that moved me). It's a deep puzzler for me: why do some styles of music drive you insane, while others are manna. 'Tis a mysterious thing, musical taste."
JOHN B GILLOOLY: "For me the answer is simple, and in many ways, very important to me. In 7th grade, age 12, early 1984, I succumbed to my cousins' intense personal fandom of U2. They were one and five years older than me and had been fans since the 'beginning'—the Boy album in 1980. (I'm going to play that right now!)
"We were still 3–4 years from Joshua Tree and the band's explosion in popularity. For those years, it still had the cultlike feeling of 'my band.' As kids in their formative years often do, I attached myself, and my brand in a way, to that band. I can still recall where I was and how I listened to many of the later albums, especially Joshua Tree and Achtung Baby.
"And I can honestly say that my 'relationship' with U2 changed the course of my life. I read the U2 books. That got me interested in Irish history and Ireland. One thing leads to another and I'm attending the University College Cork for the 1991–1992 school year. In the fall of 1991, I ride my bike down to HMV in Cork City at midnight on a Tuesday evening for the release of Achtung Baby. I remember listening to it exclusively for months. For me, it rendered all other music outdated.
"Now 36 years later, some 50+ concerts attended, mostly with my cousins, they are still very important to me in that strange way. They were/are one of the few constants in my life. That music has always been there. When I hear it, moments and experiences from decades ago just appear. And to me, that music was just bigger than other music. It was more important. It was important to me in a way that is difficult to describe as an adult? And I have many friends and acquaintances with whom that is the primary thing we share—our mutual 'relationship' with U2.
"In 2015 the story came full circle to an amazing climax. I am at the Boston Garden show in July with my cousin Mike and his family—maybe Mike's 80th show. Bono pulls Mike's 13-year-old son Brian on stage to play guitar for a couple of songs. When I looked at Mike, he had tears streaming down his face. At the end of the second song, after playing side by side with Edge, Bono and Adam, Brian took off the guitar and handed it back to Bono. Bono hesitated—and told him it was his to keep. Here is the sequence of images from that special moment.
"Very happy I had a camera! In this case the Olympus OM-D E-M1!"
A. Dias: "Stunning Hank Jones video/performance!"
Nigel Voak: "I was born in 1957 too, and before I joined the herd listening to the all-conquering Rock of the seventies, I loved the Glen Miller records that my father had. My musical tastes eventually headed back towards Jazz thanks to Pat Metheny. Pat Metheny is my favourite musician. I can still remember vividly the moment in my squalid London flat, listening to a radio program where Phil Collins was playing his favourite music, hearing 'San Lorenzo' by Metheny. The beauty of this track just left me spellbound. The next day I had that record and subsequently all the others too. It also started a musical voyage of discovery concerning this genre.
"Perhaps his later discs do not have that same magic as the ECM recordings, but they are still head and shoulders above much of the music that passes for jazz that gets put out. Of his later productions the two solo guitar albums stand out as does a strangely inspired disc he made with a Polish pop star. I had the chance to speak to my musical hero in Ravenna some years ago when I managed to wrangle a photo pass to a concert. I only had the courage to ask if I could photograph the rehearsal. What do say to one of your heroes? When he plays here in Italy, I always try to catch a date, as his concerts are always wonderful."